Thabit Ibn Qurrah Marawan Al-Harrani Award.
The Ben Qurrah award was founded in 1998, after an initiative by the chapter president then, Imtihan Jawdat, MD was approved by the board of directors. Dr. Jawdat secured the first $50.000 for the award. The award named after a prominent Arab scientist/ physician whose full name is Thabit Ibn Qurrah Marwan Al-Harrani from Harran, Mesopotamia. Ibn Qurrah was born in 826, flourished in Baghdad, and died in 901. He received mathematical and medical training in Baghdad and was the personal Physician of the Abbasid Caliph (King) al-M'utadid. He was a scholar well versed in fields of Astronomy, Mathematics, translation, and Medicine.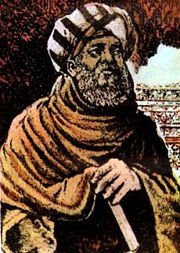 The AAMA Houston Chapter recognizes the many contributions that Scientists of Arab origin had to the fields of Science and Medicine. Thus, the AAMA Houston Chapter wishes to highlight, promote and award scientists of Arab descent who had such remarkable contributions. The award named after Thabit Ibn Qurrah in view of his earlier contributions to Science during the Abbasid Era. The Ben Qurrah Award, which is mostly a biennial event, is considered the most prestigious Award given by the AAMA Houston Chapter. Its recipients are chosen by an Award Selection Committee representative of the AAMA Houston Chapter membership. During each event, two prominent Physicians/Scientists are awarded. Since Houston is rich with prominent Physicians/Scientists of Arab origin, one of the recipients is chosen from Houston. The second recipient is either National or International, selected from outside Houston, in an attempt to extend the recognition of achievements beyond Houston, which has been a rewarding experience for the AAMA Houston Chapter, as well as for the National and International Ben Qurrah Award recipients.